| | |
| --- | --- |
| With the world coming to a digital age, you can't help but to join in and draw with pixels, Feel free ​to take a look and check out some | |


Nothing is better than picking up the old pencil and scribbling all over a page until it turns out pretty. Check out and flip through my sketchbook to see well...my sketchbook.
Powered by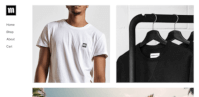 Create your own unique website with customizable templates.